A man is to suffice his salary rather than salary to suffice the man.
                                                     (Georgian Proverb)
			 
Geological Modeling in Datamine Studio 3
Preface.

I had read the course to several groups of mining engineers and geologists at various mine sites in Kazakhstan. First wrote in Russian, this course is just an attempt to translate spirit of Datamine® tutorial -- excellent and overwhelming, and was written in parallel with teaching at classes, later on having been corrected and updated interactively in real time mode based on the students' questions and wishes.

FUNDAMENTAL LAW OF COMPUTER AIDED DESIGN SYSTEMS

1)
If something you do -- works O'K, continue doing it.
2)
If something you do -- does not work, stop doing it.
3)
If you are not sure what to do, do not do anything.
REGISTERING LICENCE
Select the digital key and copy it to the clipboard. It comes in e-mail text, ASCII, *.txt or any other text file.
Go to Start | All Programs | Datamine | Licence Services | Licence Manager
Wait for the License Manager to open. Press F1 to bring up the Register New Key dialogue. Most likely you will see the key pasted in the window cell appeared. This happens if your machine clipboard contains the key. If the cell is blank, that is the clipboard is empty, copy the code from Notepad and paste it into the space provided and press OK.
STARTING STUDIO 3
Launch Studio 3 either clicking it's icon on the desk top, or choose Start | Programs | Datamine | Studio 3
Select Create Project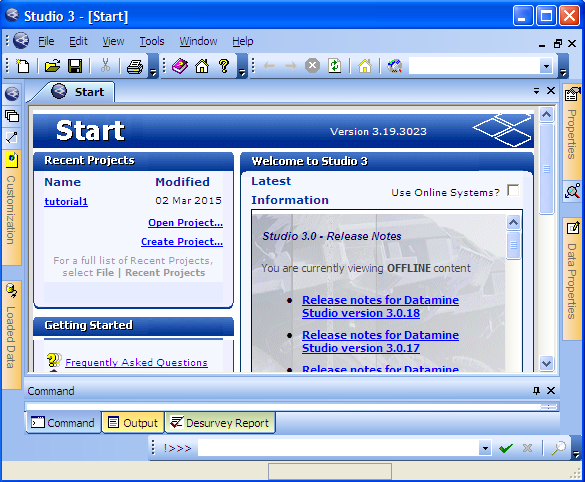 to open Studio Project Wizard
Press Next > to open Project Properties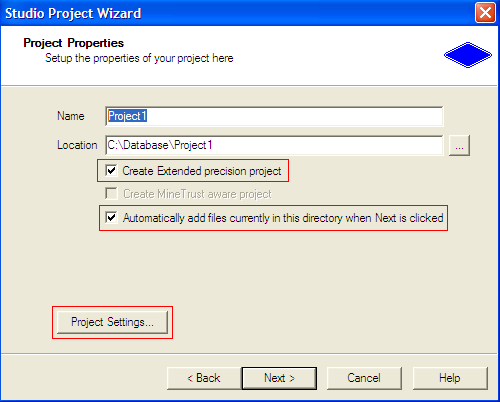 While you pick up a new name for the project in the Name cell, it's name changes in the Location cell, too, as you type it in the Name cell. Project file name may depend on your mining project name, it can also take your favourate car model or pet's name, etc. We leave the default name for it since we have no special preferences yet. You may press Next > with Create Extended precision project ticked off, should you go further with no changes to Project Settings. But for now, just make sure Create Extended precision project and Automatically add files currently in this directory when the Next > is clicked are ticked off and press Project Settings... button to change Project Settings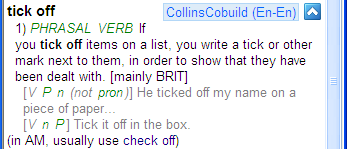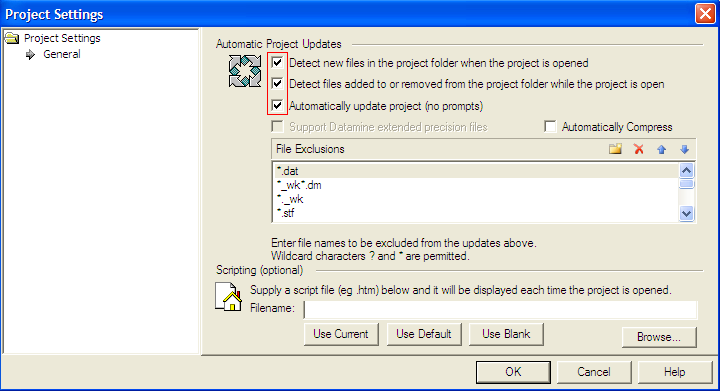 Tick off the boxes as highlighted on screen shot. By doing this you will make sure the files are added to the project automatically. We will discuss later what it means. For now, press O'K to return back to the Project Properties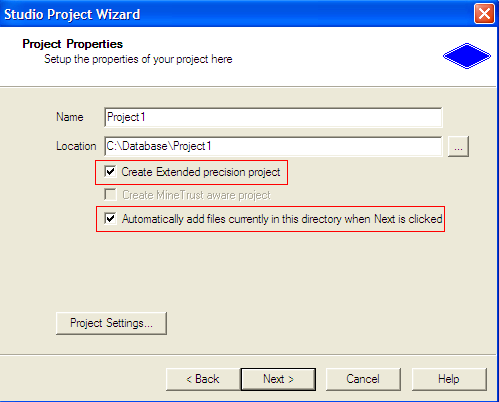 Tick off Create Extended precision project again (it comes out blank after you choose to change Project Settings in previous steps), and press Next >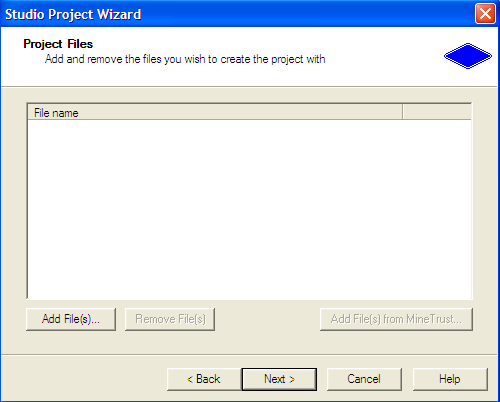 We have no files yet to add to the project in the Project Files window. For this moment, just press Next >
Click Finish
You will see a Design Window. By default it is set with black background.
Studio 3 Windows
By default, Studio 3 displays the following window tabs: Start, Design, Visualizer, Files, Plots, VR. You can activate a window by pressing on the tab. If you axidentally closed any of the windows or want to display additional windows, go Views | Windows , and select from the menu.
Now press the Start tab. Click either on the Current Profile or Select images in the Getting Started section.
Profiles
By default, Studio 3 offers Profile 1. But you can scroll down and pick up any of the profiles you feel more comfortable with and press Load.
Datamine file categories
In project session, Datamine files are variably devided into 2 categories: internal and external. If a file is added to a project, it is considered internal. Certain manipulations in Studio 3 require files to be added into the project before performing calculations or operations. Any datamine file, which is not added into the project is considered external. Technically there is no difference between the files. One and the same file may be external for one project and internal for the other.
Datamine file types.
In this tutorial we will use the following types of Datamine files:
Points, *pt.dm
Strings, *st.dm
Wireframes, *tr.dm
When creating wireframes, the program separates the object into triangle and point files. File name root and file extention is the same for both of them. The only difference is file name ending. For example, topography wireframe or DTM will consist of two files, topopt.dm and topotr.dm. Point files can be imported in Design window for further manipulation while triangle files, if imported without corresponding point files, neither appear on the screen nor function.
Block model files -- restricted space, filled with virtual parallelepipeds with predifined dimensions, representing geological phenomenon populated with assay, litholgy and other engineering attributes. Block model files also have *.dm extension.
Importing external file into Design window
Instrument panel, Data|Load|External Datamine File|Strings
Browse for a file on you hard disk and click Open. This time we use tutorial files automatically placed on your hard disk after Studio 3 installation
C:\\Database\DMTuturials\Data\VBOP\Datamine
Press OK in the next window. A string file, representing topograpy isolines, will appear in Design window
Visualizer
Type uv, the abbreviation for Update Visualizer, to activate Visualizer window. Rightclick on the Visualizer window and pick up the options to change view angle, rotate, perspective, etc.
Depending on the coordinates of the view point, the file loaded in Design window may not fit into the screen area and not appear immediately. Or when you unload a file, it still might look present on the Design window, though absent in memory. In this case type rd to redraw the screen.
You can change view angle interactively right in the Design window by holding Shift key and moving the pointer around with left button on (Shift+Left Button). Remember, you are not rotating the object. You are just moving the view point around.
To return to plan view, type 1 and click on the window anywhere within the empty area and select Plan from the menu. Press OK